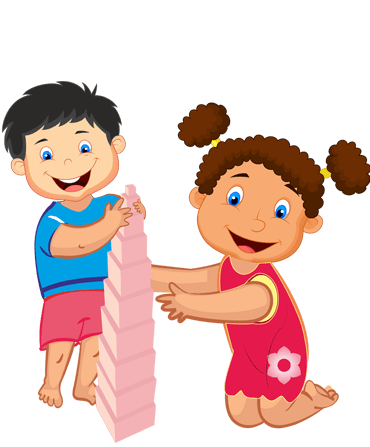 Harbor at Aspen Montessori House
Montessori
( 8.30 am to 12.30 pm)
Montessori learners are facilitated to explore and learn at their own pace and on their own terms while enjoying the classroom and curriculum specifically designed to their needs.
Day Care
( 8.30 am to 7 pm)
If you are going to work and considering putting your baby in daycare, here is the most suitable place. We offer exceptional care and love with trained caregivers in a soothing environment.

Afterschool program
( a. 12.30 am to 7 pm
b. 3.30 am to 7 pm)
Our program promotes children grow socially, emotionally and academically. We give opportunities for positive peer groups, personal attention and activities that hold their interest and likings.
Why to choose Aspen Montessori House?

We believe as Maria Montessori says – "Montessori is an education for independence, preparing not just for school, but for life".

We offer well ventilated, organized and aesthetically pleasing environment which fosters child centric learning.

Our mixed age group environment encourages each child to participate actively and cooperatively in his or her learning. Hence here, children learn to respect one another and build a sense of community with a greater understanding.

Our curriculum focusses on key developmental milestones in children between the age group of 1.5 yrs and 5 yrs, emphasizing on concrete learning.

A diverse set of scientifically designed materials aim at developing wide range of skills.

Self-discipline is instilled in children naturally and skills like concentration, motivation and self-control are refined. The very nature of the environment caters to the child's innate need for an orderly atmosphere.

We follow transparent and well established policies and have open communication.
Sneak peek of our little Aspens
ASPEN'S FIELD TRIP 2017 Aspen's Educational Field Trip to Nehru Zoological Park ( Zoo) It was a cold morning on 24th November, but not enough to curb the enthusiasm of the little ones of Aspen Montessori House. They were all excited and could not wait to board the van...
read more
Testimonials
Watch some of our satisfied parents sharing their experiences with Aspen Montessori House
Want to grab more information?
Feel free to contact us.